How Software Can Make Your Construction Business More Efficient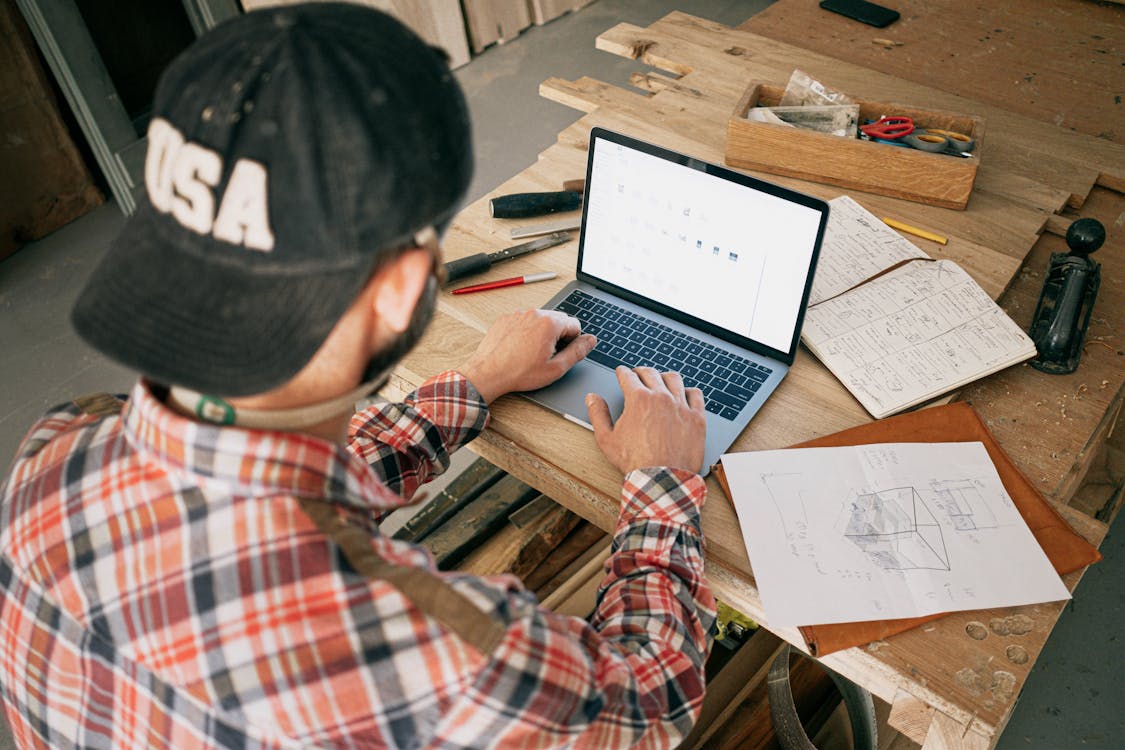 Image by Pexels The construction sector has seen its share of challenges and setbacks over the years, but now it's being seen as one of America's fastest-growing industries.
By 2023, this sector will contribute $1.8 trillion annually to the US economy, according to a study prepared by Moody's Investors Service. With rising infrastructure demand and growth rates fueled by population increases, higher household incomes, and strong long-term growth expectations, the housing construction market in the United States is expected to remain strong. This will create more demand for construction materials and services and put more pressure on companies to keep up with supply.
These software ideas are presented to you by kevinhq.
Growth Means Using Better Tools
With all this growth, the construction industry along with all major businesses is becoming more reliant on software to help stay ahead. Though the industry still relies on physical materials such as blueprints, drawings, and charts to keep track of their data, digital construction software can help improve the business's efficiency by aiding in tasks like managing quality control and keeping track of work orders.
How Software Can Help With Financials
If managing the financials for your business has you concerned, choose accounting software that does most of the work for you. Look for software that lets you track time and expenses for projects, manage contractors so you save time, stay tax compliant, and uncover insights into your business's financial performance.
Construction companies are not just looking for software to help with the front-end accounting, but also software that can efficiently run their business. Many have found that using cloud-based solutions offers more flexibility and scalability.
The use of accounting software for the construction industry has made it possible for those businesses to manage job costs, automate accounting tasks, manage contractors and get them ready for tax time.
Help With Project Management
Construction business software is a project management tool that builds a project plan, assigns tasks, and tracks the progress of projects. It helps in maintaining workflow for construction businesses. It is an on-demand platform that allows construction companies to manage their workflows and make better use of their resources. Businesses can manage projects from pre-conception to the last minute with minimal user input. PMS can help with integrating people, processes, and technology to improve efficiency and product quality while keeping costs down. Mobile applications of PMS are built for use in the field and in the office, making it easy for everyone to have a clear understanding of what needs to get done every day to stay on schedule.
Help With Cost Estimations
Construction cost estimating software can boost professionalism and customer confidence. This software allows you to create a customized template with your branding, logo, and color scheme; send estimates directly from the job site, and send automated email reminders if an estimate has been sent but not approved. With it, you can create, measure, and finalize your plans quickly, all while making sure everything adds up correctly to bring you a profit. Here's one option for construction estimating software that makes it effortless to add your material and labor costs during takeoff, so you won't have to waste time with tedious number crunching.
Construction business software increases sales while decreasing costs, supporting efficiency in the field, and keeping teams better connected. Make sure you're letting it help your business, too.
---
---
---